That's how it feels these days.
Time runs by and somehow it is December now.
Christmas is fast approaching.
That's why I decided to give my blog a touch of Christmas.
This time I used another page for a premade layout.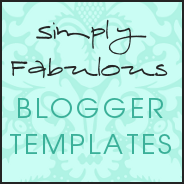 Go check her out, if you don't already know her! :)
I am so busy, I can't remember on Friday what I did on Monday some weeks.
Strange.
There are a lot of "last"s now.
Yesterday I had my last lecture on a Saturday!
(there is still the exam but I don't have to sit there from 9 am to 4 pm ever again )
We are having our last lab classes these weeks.
Tomorrow is the last practical for which we have to do a lab report... Kind of weird, I got so used to it over these past years. :)
But I am still really busy with presentations and stuff.
And I need to buy Christmas presents and attend lectures, then I have to take a 45 minutes train ride to see the doctor I went to before I moved and and and...
And as you can see, I lack in the blogging department as well but I do what I can.
Maybe I will be able to blog more often with the Saturdays off now.
I hope you all have a great week!